[CLOSED] Clan Fluffy Fighters (Multifaction)-CLOSED + English + Updated 3/28/2012
23-03-2012, 11:47 PM |
Post: #1061
Effektive
(23-03-2012 10:58 PM)

dfshgjshdgj Wrote:

(23-03-2012 09:49 PM)

Pocketdoctor Wrote: Ehm, nothing special...
The clan went to ruins -.-
But you are welcome to join the Atomic soldiers
It's a new clan which i made with Effektive!
And I'm the leader of the Nationals...

Finally lvl 20 btw


how? what happened tell me in details
why don't you just read through the forum posts?
---
Proud owner and leader of Clan
AtomicSoldiers
23-03-2012, 11:52 PM |
Post: #1062
saheb
(23-03-2012 11:47 PM)

Effektive Wrote:

(23-03-2012 10:58 PM)

dfshgjshdgj Wrote:

(23-03-2012 09:49 PM)

Pocketdoctor Wrote: Ehm, nothing special...
The clan went to ruins -.-
But you are welcome to join the Atomic soldiers
It's a new clan which i made with Effektive!
And I'm the leader of the Nationals...

Finally lvl 20 btw


how? what happened tell me in details

why don't you just read through the forum posts?
it takes a lot of time...
---
26-03-2012, 12:51 AM |
Post: #1063
iExculpate
Edit: I'm also leaving the Fluffy Fighters Clan. No structure, we're all so unorganized and I am now clan hunting. Probably join some other one. Hope there aren't any hard feelings. iExculpate Over and Out. Adios, Fluffy Fighters. Holler at me from the other side.
Good luck to the rest of you.
26-03-2012, 04:21 AM |
Post: #1064
xFFxMrFluffums
Are none of you reading about this thread being closed?

Stop commenting. It isn't that hard. If you want to talk to someone, then send a f***ing PM to them.

Stop bumping the thread.
---
Founder
of
Fluffy Fighters
29-03-2012, 04:16 AM |
Post: #1066
kidjoe73
Lt_Quak Rules... why did this clan close?
---
29-03-2012, 12:45 PM |
Post: #1068
Jking(laugh)
The inactivity for many members Pocket. But there will twenty-odd members still active. We coulda disposed all inactive and keep active. So then our ex-clan would of been active. But we never did that. Well Fluffums could of done it, but I am sure he didn't have the ability to do it. Although he got the ability to post on the internet and type for a while on skype... I will never know.

Also with the 20 odd members we would of had left. We could of made clanwars... Clan-Wars... One reason many people left.

Anyways good luck to yeh gyus and finding new clans.

P.S: If you guys want to join the same clan as me. Join TL. Awesomesauce clan. Need to be 15+ lvl. And 20+ lvl to participate in ClanWars. More info just PM me.

Love.
~Jking

P.P.S: Good luck with Automic Soldiers <3
---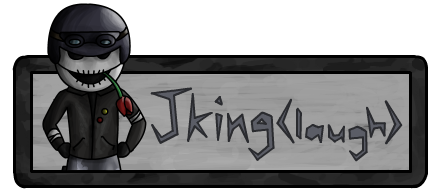 30-03-2012, 02:45 PM |
Post: #1069
kidjoe73
i really like it when they say the word FLAME
---
03-04-2012, 07:07 AM |
Post: #1070
Tommy789
So this is it then good bye FF
---
This game has been RUINED by PREMIUM. We became angry when they started to sell weapons, not just clothing and widgets. We became angry when they started selling overpowered weapons. We became angry when they started selling shortcuts to level thirty. We became angry when they released more ways to pay instead of fixing the bugs. Why are we not angry now that they have released a 'premium' which makes you pay to gain access to PAY AGAIN. Its as if you are buying a ticket into a shop, just so you can look at what you might buy! Do NOT buy premium, show them that we want to be respected members of their game.
23-04-2012, 02:55 PM |
Post: #1072
thedog42
damn and i really liked the fact i was in a clan. sorry fluffems, let me know when u create a new clan
---
---