Cain's Community Corner - Questions and Suggestions!
13-01-2012, 07:07 PM |
Post: #81
Elimento
Can You guys please make a feature that us heroes can change our facial hair for max 400 bfs?
You already gave us the option to change Names, then you guys can also let us change our facial hair. Many heroes want to change their Facial hair. I am one of them too
Thanks,
BestRegards Elimento
---
Signature by:
Ray Le Boukanier
13-01-2012, 07:34 PM |
Post: #82
Obvious.Hacker
(13-01-2012 03:11 PM)

Groonz Wrote: I love that guy @ 1:19 photoshop on a moustache and you get this!



This :3
Gotta love japan for creatin that commercial lulz.
---
13-01-2012, 07:34 PM |
Post: #83
RolandsPL
Maybe items may be fixed for VP?
This could not be a normal price, but that in about 5000 VP.
13-01-2012, 07:45 PM |
Post: #84
GDude
Ask why HATE doesn't like me, pl0x.
---
I am not an Official EA Community Representative; only a Community Moderator!
13-01-2012, 07:52 PM |
Post: #85
snufke
I have a cool idea for new sets ... Who doesnt like Star Wars O.O!?! stormtroopers vs rebels ,and the coolest Star wars outfit is ofcourse the one of boba fett or jango fett
D
13-01-2012, 08:05 PM |
Post: #86
IsaacTheWise
i have a question
can we have 1400 BFs (lots of people said theyd want)
---
13-01-2012, 08:19 PM |
Post: #87
swimkid748
Do an interview with ShadeShooter.
---
13-01-2012, 08:40 PM |
Post: #88
maffiemans
Where can I get a shirt like yours?
No seriously, where?
---
13-01-2012, 09:18 PM |
Post: #91
FatGazelle
Great idea Cain, Cain's Community Corner is a good step towards a happier community.
Not sure if this has already been mentioned, but it would be awesome if game balance was addressed next episode, specifically the fate of Dragonzookas, pirate pistols, and other much debated weaponry/widgets?
(We all know they're OP
)
---
13-01-2012, 09:33 PM |
Post: #92
Nameless Sniper
(13-01-2012 08:19 PM)

swimkid748 Wrote: Do an interview with ShadeShooter.
What more is there too know? He's short and has a weird tiny little voice.
---
I am

The Nameless Sniper

and I approve this messageÔäó
Former Community Moderator | Twitter | Signature Gallery | Steam | YouTube | Send me a PM

13-01-2012, 09:35 PM |
Post: #93
maffiemans
(13-01-2012 09:33 PM)

Nameless Sniper Wrote:

(13-01-2012 08:19 PM)

swimkid748 Wrote: Do an interview with ShadeShooter.


What more is there too know? He's short and has a weird tiny little voice.
And he can't live without his spoons.
---
13-01-2012, 09:41 PM |
Post: #94
Scarth
Lets see what we have available to work with.
Firstly, it's good to see that EAsy are doing something like this. It creates a more personal feel between the developers and the community, something that is a core of any free-to-play game, and also helps with non-f2p games.
Lets see what we've learnt;
Soon, we will be finding out why the two factions are warring over the rockets in the HOTH maps. It's likely that this could introduce a new map, gamemode, or maybe just clothes or something. Perhaps a map that is set on the moon or something? I'm aware that the core of the game is WWII, however that doesnt stop people running around with no head and laser beams for eyes.
Secondly, apparently some old heroes will be returning. This is very vague, and could range from the return of old players, which cannot be gaurenteed by EAsy, or perhaps the return of old developers (HATE) which is good. In my opinion and probably the opinion of many others here, Heroes should be EAsy's main focus. I'm intrigued by this.
Now, for my question:
What are your guys thoughts on comments like this? (Sourced from the Youtube comment thread)
Quote:Support clans and host tournaments for more competitive gaming,so´╗┐ it will turn to a more active community and game!
NCteamGreece
I'm aware that Heroes wasn't designed as a hardcore game, I'm just interested to see what the developers think of stuff like this.
Good idea, though. A video series like this gives a look inside the studio. The offices are nice, by the way, and the view.
Are these weekly?
Thanks.
---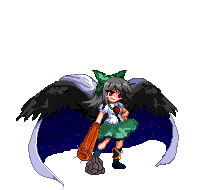 13-01-2012, 09:41 PM |
Post: #95
AmritSahota
How old are you guys, and what education or process does it take to become a programmer.
---
In memorium of BFH
RIP
13-01-2012, 09:49 PM |
Post: #96
Adrenaline895
Wait, so is this going to have sort of a community spotlight? Something that shows cool stuff that is going on on the Fourms, ect. ect.?
---
13-01-2012, 09:54 PM |
Post: #97
andreas_vg
Will there be more to buy with VP?
---
13-01-2012, 09:56 PM |
Post: #98
ErwingKoenig
Why EA is just a matrix ?
3 years playing and helping community/3 heroes lvl 30 make part of ourself/many money spend to look them top fun for all..and for 3mn spend in a wrong place at the wrong time, all count ban PERM !!! without warning or ban temp..even i apologies about..3mn against 3years !? HNY
13-01-2012, 09:58 PM |
Post: #99
MollThought
Good job Cain, good job! Waited for a developer blog revival for ages
Well I got a great couple of questions, some already have been mentioned. Hope Cain is true to his word and provides answers to those most asked questions ever since:
Are there plans to switch the game engine or invest in a major update on the long run (3+ years)?
Who's responsible for the red tape and why?


(08-06-2011 12:21 PM)

HATE Wrote: I can't make any comments on how any player generated content would be received by the dev team. It's a subject covered in red-tape.

(08-06-2011 11:44 AM)

HATE Wrote: Community Tool Support = No plans....there is a lot of red tape involved in this sort of effort. Also our tool set is not exactly stable and requires a lot of TLC from programmers. Then it turns into a cycle of providing ongoing support and bug fixes for two tools (internal and public) which creates a very heavy drain on coders.

Could we get some more detailed information about the actual active player and server amount? Everytime we do speculations you call us uninformed. Stats like most popular faction and class would be appreciated as well.
Will Valor Points get more valuable again? Widgets are too expensive, Weapons can't be purchased unlimited and clothes and emotes have been restricted since CB. I agree on the last ones, but Widgets should be avaible by Valor Points only.
There're a couple more forum border colors in the web files, is Nasman going to implement some kind of honorable user group?
Can we hope for any offline version? It'll be great to have some room for LANs...
Metagame... tale or truth?

---
13-01-2012, 09:58 PM |
Post: #100
Harlinger
Hire someone to pimp the studio, still needs a finishing touch. A big one really. Nice view though.


However, with this I hope EA, the communityteam, is finally doing something they should have done a long time ago. Embrace the community as their best friend.
---
---